Frequently Asked Questions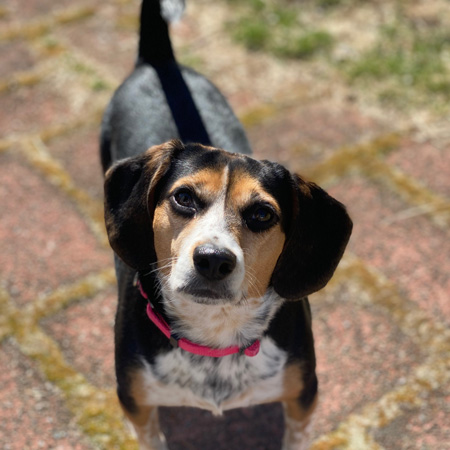 What's Included
We want this to be a fun, smooth and comfortable puppy buying experience for you so we ask that you contact us by email, text or phone call with any questions you may have. Once you and your family have decided to move forward with adding a new puppy to your home we ask that you complete the "Reserve Me" form located on the puppy page.
If you are ready to proceed once the reserve form is submitted, then we will email you a deposit invoice through our merchant payment processing system. We accept Visa, Mastercard and Discover. If you select local pick up you may pay the balance at that time.

The remaining balance and the travel cost is collected 3 days prior to your puppy's departure.
Yes! We ask that you provide your top two airport choices when completing the "Reserve Me" form.
Our puppies fly on American Airlines, we load them on Wednesday mornings, and they arrive to you that same day. It usually takes between 5-8 days from start to end of the process as long as the puppy is already 8 weeks of age.
Your puppy will fly in a climate controlled area of the plane specifically for pets. We will provide you with an AWB (Air Waybill) number to present when picking up your puppy. You will also need to show a photo ID. The cargo pickup address will be included in your flight details.
Learn more on
our Travel page
.
We have several reliable and trusted ground transporters and we will book travel with the one that best fulfills your travel needs.
Yes, many families come to pick up their puppy. We will arrange to meet at a public location.
You will receive: Health Certificate from our Board Certified Veterinarian, Registration paperwork, Microchip registration card, complete vaccine and deworming record and a baggie of puppy food. Your puppy will arrive in a pet carrier (if flying) which is yours to keep. Your puppy will arrive up to date on all shots. Your puppy will receive a comprehensive evaluation from our Board Certified Licensed Veterinarian before coming home to you.